VMware Cloud Foundation (VCF) architecture is the backbone of VMware Cloud. I had worked on VMC on AWS, which is VMware's hybrid cloud offering but I never had an opportunity to deep dive into VCF as a product, the platform for Multi-cloud and Modern apps. Recently I started exploring more on VCF and I thought to start my learning journey with VMware Cloud Foundation specialist exam as one of the milestones. Learning on why/how customers plan, design, deploy VCF (a SDDC stack) & perform day1, day2 ops really helped me appreciate what VCF brings to the table. I loved how VCF orchestrates and simplifies SDDC stack deployment and its management. In this post, I am sharing super cool learning resources I went through so far, why I chose to write VCF specialist exam and tips to pass it.
Learning resources
Tips on passing this exam : my experience
First thing you must be clear in your mind is that why do you want to write this exam. For me, getting comprehensive view of the VCF & hands on experience were aligned with my recent day to day focus in office. Also, VCF is one of the key focus areas for VMware as its the foundation for Multi-cloud, hence I thought let me target this exam to motivate & streamline my learning journey. I had written about Why I choose to target exams. I highly recommend you read that 7 line section.
As mentioned in 1st point, idea is not only to get cool badge or get certified but also acquire VCF as a skill, hence I first started with top 5 sections/rows listed under Learning resources above. Overall it would take just somewhere around 200 min to 300 min of your time. Few things would be little repeated but it is worth to have that repetition.
then I started with VMworld sessions listed in row #6. There are 9 sessions including 3 sessions from VMworld 2021 as well. You can choose to set the speed 1.25x or more as per your comfort
At this stage, I was looking for getting more hands on experience deploying VCF on my own ESXi host and this is where VLC (VCF Lab Constructor) helped me immensely. I must say VLC team (specially Ben , Heath & SDDC commander) has done great work not only with building this automation tool but also building thriving VLC community. Beauty is VLC bits get updated with every new VCF release. Refer section #8 above for more articles around it.
In each of the videos, you might see some VCF basic concepts are repeated but it is worth. You can always speed up the video or skip as needed.
If you can not have your own lab, you can manage with VMware official HOL as listed in row #9. Some of this is already covered in simulated UI walkthroughs. However, playing around your own lab as usual gives you better learning experience.
At this stage, I really started thinking about VCF exam and scheduled it around 2 weeks before . Please make sure you go through exam official pages here and here to clearly understand the certification requirements and exam objective/syllabus. You will be scheduling this exam from mylearn portal and then it will re-direct to "pearsonVUE" portal.
There are 2 things: One is passing VCF specialist exam directly and another is completing all certification requirements to be "VMware Certified specialist : Cloud Foundation 2021". You can decide how do you want to go about. In my case, I tried registering for VCF plan and deploy official 2 days course and I was lucky to get a seat being at VMware. Completing this course including labs made me ready for the exam and my confidence was high at this stage. There is another 3 days course as listed in row #7 but I did not register for it.
I need not revise anything specifically before 2-3 days of scheduled date, it was all about the learning journey over 6-8 weeks made things fall in place. On 1st June, 2021 morning 7 AM IST, I had passed this exam. Of course, learning does not end with passing this cool exam but its continuous.
Further, passing this exam did not award the VCF specialist badge as VCP 2021 was another requirement that I had to complete as my existing VCP certification was expired. I eventually passed VCP 2021 last week as well and earned this badge
Note that learning resources shared here are based on my own experience. There could be some other useful resources but I strongly believe these are gold resources for anybody who is just starting with VCF. In future I will update this blog post with VCF focused cool blogs & hands on lab resources as I experience them.

I hope this post was helpful. If it helped you, please make sure you share it with others. Also, please stay tuned for similar articles on VCP 2021 and vSphere with Tanzu exam/certifications.

Happy learning ! If you want to get updates on future posts, follow me on Twitter.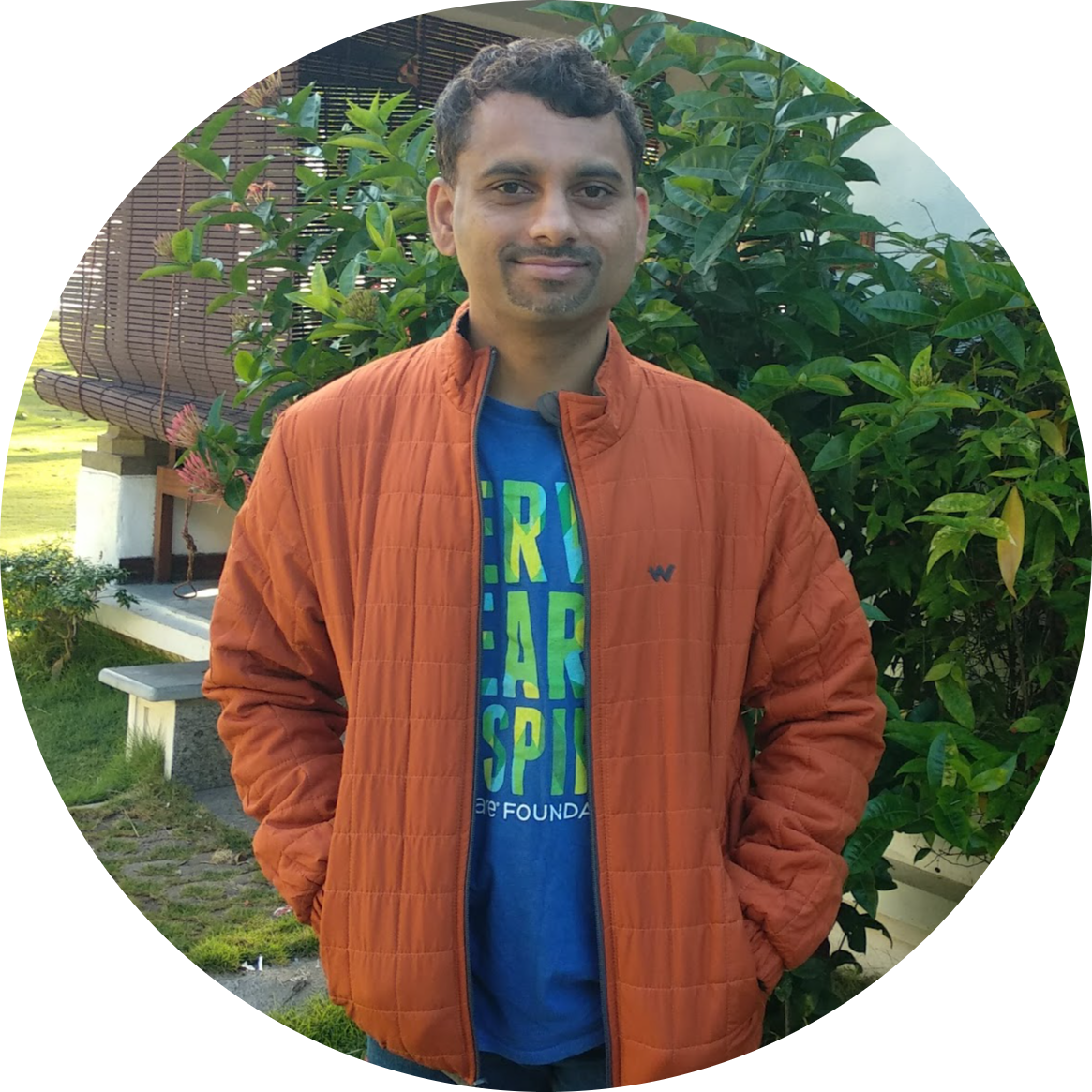 Vikas Shitole is a Staff engineer 2 at VMware India R&D. He currently focusses on vCenter server in general, vSphere with Tanzu, VCF and partly VMware cloud. He is passionate about VMware customers & automation around VMware technologies. He has been a vExpert since last 9 years (2014-22) in row for his significant community contributions around VMware. He is also part of BU driven vExpert sub-programs i.e. vExpert App modernization, vExpert VMware Cloud on AWS & vExpert PRO as well. He is author of 2 VMware flings & holds multiple technology certifications. He has been speaker at International conferences such as VMworld Europe, VMworld USA & was designated VMworld 2018 blogger as well.
In addition, he is passionate cricketer, bicycle rider & aspiring Ironman 70.3.  He also enjoys learning about fitness & nutrition.